IBBC visit to Baghdad 10-12 November, Meetings held with new Government Administration & Officials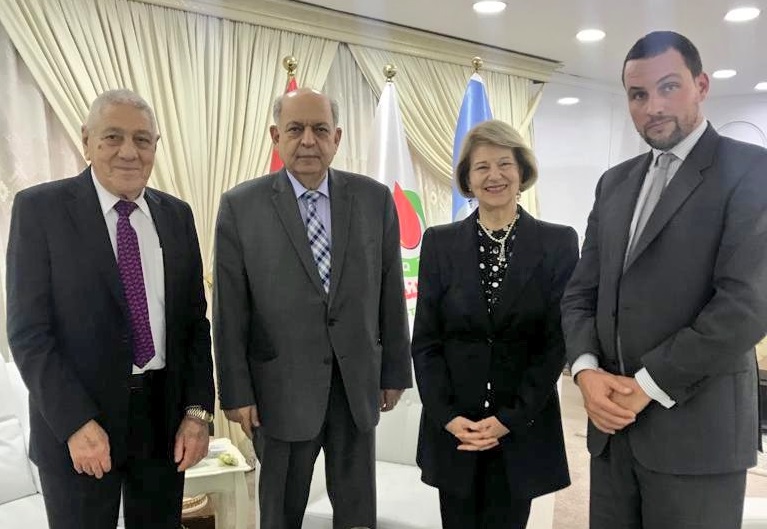 IBBC visited Baghdad from 10 – 12 November, meeting with a host of Iraqi Government officials and visiting numerous Member companies in a highly productive mission.
Baroness Nicholson of Winterbourne President of IBBC, Christophe Michels Managing Director and Rasmi Al-Jabri Deputy Chairman met with several Ministers of the new administration holding productive meetings, including:
H.E. Dr Thamer Ghadban, Deputy Prime Minister and Minister of Oil
H.E. Dr Fouad Hussein, Deputy Prime Minister and Minister of Finance
H.E. Dr Luay Al Khateeb, Minister of Electricity
H.E. Mr Abdullah Luabea, Minister of Transport
H.E. Dr Ala Alwan, Minister of Health
Dr Sami Al Araji, Chairman of the National Investment Commission.
IBBC held a dinner for Members & Guests at the Babylon Hotel on Sunday 10 November. Notable attendees included Her Majesty's Ambassador to Iraq Jon Wilks CMG, H.E. Dr Luay Al Khateeb the Minister of Electricity, Professor Sabah Mushatat Economic Advisor to the PM, Dara Rasheed the Deputy Minister for Housing, Reconstruction & Public Municipalities and Bev Simpson the Director of DIT Iraq. Also in attendance were numerous IBBC members, including representatives from Rolls-Royce, Constellis, EY, Eversheds, GE, Petrofac, PwC, Serco, Shell, Siemens, SKA International Group, Standard Chartered Bank and more.
Other meetings were held with the International Finance Corporation (IFC) and IBBC Member, the National Bank of Iraq on 10 November. The IFC signed two important agreements with the National Bank of Iraq last week to boost the Iraq Trade Sector and Strengthen Corporate Governance – a trade finance agreement to help its client business access global markets, boosting trade and spurring economic growth; and a memorandum of understanding to help the bank adopt better corporate governance practises.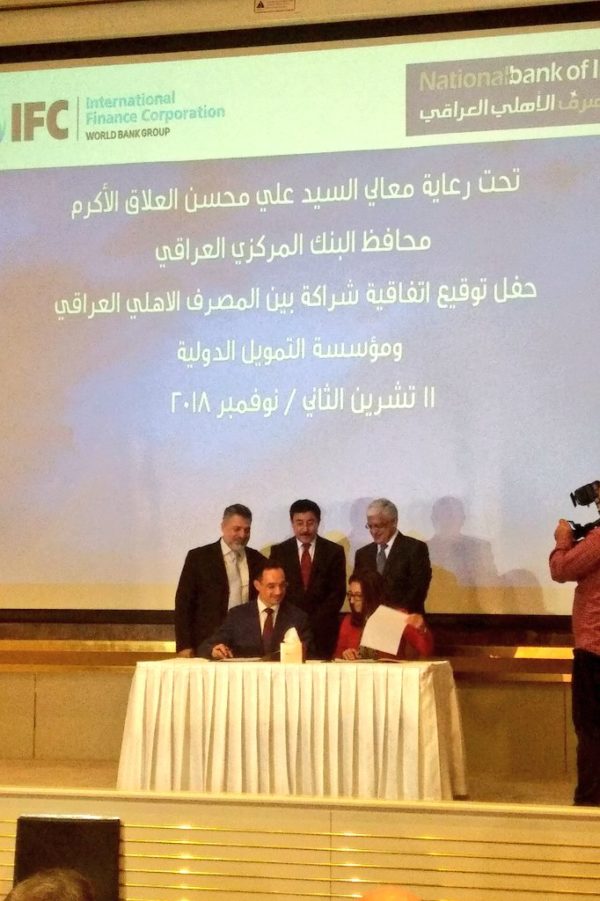 The IBBC team also attended the International Trade Fair in Baghdad on 10 November, where around 650 exhibitors were involved from a range of sectors including Food, General Merchandise, Home Appliances Automobiles, Banks, Insurance, Construction, Machinery, ICT, Apparel and Services.
IBBC also joined AMAR Staff for the AMAR Conference on Countering Discrimination and Promoting Tolerance and Cohesion in Iraq on November 10. More than 200 senior religious leaders, politicians and experts travelled to Baghdad for the latest in AMAR's series of conferences designed to raise worldwide support to bring an end to religious persecution.