Meeting with Abdul Razzaq Al Zuhairi, newly elected President of the Federation of Iraq Chambers of Commerce.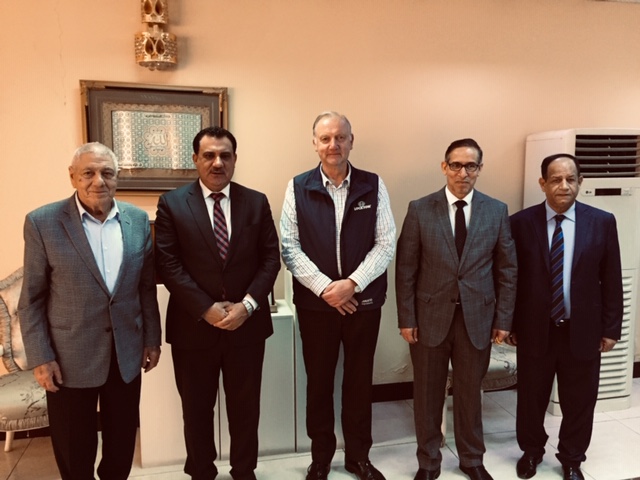 On Tuesday 4th December IBBC Deputy Chairman Rasmi Al Jabri and IBBC Commercial Adviser Richard Cotton made a courtesy visit to the office of the Federation to meet with the newly elected President Abdul Razzaq Al Zuhairi and to congratulate him on his appointment .
Rasmi Al Jabri informed the President of recent IBBC activities and gave an outline of the programme for 2019 and expressed the hope that the close relationship between IBBC and the Iraqi Chambers would continue.
Richard Cotton advised the President of the Youth Executive Network programme launched last year by IBBC and the President expressed his wish to be involved with this programme .
The meeting ended with Rasmi Al Jabri thanking the President for the opportunity to meet him and with the hope that he would see the President in London for the IBBC Spring Conference on April 9th and 10th.