Following on from the first Iraq Britain Business Council conference in Dubai in 2016, the IBBC was delighted to host its Autumn Conference in the UAE once again. The event was strongly supported by the UAE authorities.
Alongside Baroness Nicholson, the UK Prime Minister's Trade Envoy to Iraq and President of the IBBC, the conference was opened by H.E. Mr. Abdulla Ahmed Al Saleh, Under Secretary for Foreign Trade and Industry, UAE Ministry of Economy.
H.E. Mr. Abdulla reminded delegates that non-Oil & Gas related trade between the UAE and Iraq had already passed 11 Billion USD in 2016, with Dubai in particular being a hub for local and international companies in the region.
H.E. Mr. Abdulla firmly believes that the UAE's role in the rebuilding of Iraq will continue to expand and expressed his wish to cooperate with organisations such as the IBBC to accomplish this crucial task.
Vikas Handa, IBBC UAE Representative and the Managing Partner of the Emirati Company DrillTech, warmly thanked the minister and stated that the IBBC stands ready to work even more closely with the UAE in Iraq.
The Government of Iraq sent a high calibre ministerial delegation led by H.E. Mr Qasim Al-Fahdawi, The Minister of Electricity, to the conference. The delegation included H.E. Mrs Ann Naufi Aussi Balbool, Minister of Construction Housing and Public Municipalities; H.E. Kadhim Fijan Al Hamami, Minister of Transport; H.E. Dr Sami Al Araji, Chairman of the National Investment Commission (NIC); and H.E. Mr Fayadh Hassan Nima, Deputy Minister of Oil for refining affairs.
The conference was structured around several sessions in which the Iraqi officials and international companies operating successfully in Iraq, most of which are members of the IBBC, exchanged their views and experiences. These sessions focused on strengths, weaknesses and opportunities of the economy in Iraq, Reconstruction & Infrastructure, Transport, Power and Oil & Gas.
In parallel, a series of high level round-table discussions between investors and Iraqi Government representatives took place. These involved dialogues on Technology, Transport, Finance & Investment, Reconstruction & Infrastructure and Power.
The conference included for the first time a presentation on the rapidly developing Tech sector in Iraq , given by the CEO of Zain.
IBBC thanks the International Finance Corporation (World Bank) and the IMF for its participation. Thanks also go to the IBBC members who sponsored the conference: Gold Sponsor International Islamic Bank; Silver Sponsors Serco and Gulftainer; Lunch Sponsor Rolls-Royce; pre-reception Sponsor Wood; and Coffee Break Sponsors Eversheds Sutherland and KCA Deutag.
IBBC Managing Director, Christophe Michels, stated that the increasing involvement of the UAE and wider GCC with Iraq was a game changer for the country. The IBBC very much welcomes this development and is delighted to be part of it and support it. The organisation will increase its presence in the UAE and the Autumn Conference in Dubai will become a regular feature in its calendar of events.
The event was preceded by a pre-conference reception on the evening of 11 November, which was well attended by IBBC members and the Iraqi delegation. The function was held at the Address Dubai Marina overlooking Dubai.
The IBBC Autumn Conference 2017 was chaired by Vikas Handa, IBBC UAE Representative and was led by the following speakers:
Baroness Nicholson of Winterbourne, The Prime Minister's Trade Envoy to Iraq, Azerbaijan, Turkmenistan & Kazakhstan and President of IBBC
E. Mr Qasim Al-Fahdawi, Minister of Electricity
E. Mr Abullah Al Saleh, Under Secretary Foreign Trade and Industry, UAE Ministry of Economy
E. Mr Kadhim Finjan Al Hamimi, Minister of Transport
E. Mrs Ann Nafi Aussi Balbool, Minister of Construction, Housing and Public Municipalities
E. Mr Fayadh Hassan Nima, Deputy Minister for Refining Affairs, Ministry of Oil
E. Mr Asaad A. Al Edani, Governor of Basrah
Marwa Alnasaa,Resident Representative for Iraq, International Monetary Fund (IMF)
Frederic Ribieras,Vice President & CFO, Global Growth Operations, GE
Marcus Antonini, Vice President and Country Chairman –  Iraq, Shell
Dr Jaafar Dhia Jaafar, CEO, URUK Engineering & Contracting Company LLC.
Zaid Elyaseri, Iraq Country Manager, BP
Peter Mohring, Managing Director – Aviation & Defence, Serco
Zeeshan A. Sheikh, EMENA Infrastructure & Natural Resources, International Finance Corporation
Suha AlKifaee, Managing Director, IIB
Tarek Hamade, Environment & Infrastructure lead for the Middle East, Wood.
Tawfiq Tabbaa, Managing Partner – Iraq, Eversheds Sutherland
Salem Chalabi, Partner, Stephenson Harwood Middle East LLP
Nikolay Dimitrov, Business Development Manager (Middle East and Africa), KCA Deutag
Anne Kerr, Global Head – Urbanisation, Mott MacDonald
Iain Rawlinson, Group Commercial Director, Gulftainer
Danielle Montgomery, Managing Director, Middle East, North Africa and Turkey, OPIC
Yuzaini Md Yusof, General Manager-Badra, Petronas Carigali Iraq
A pre-conference reception and networking event was held on Saturday 11 November at 18:00 at the Address Dubai Marina where delegates could enjoy the spectacular surroundings and view.
Location

Speakers

The IBBC Autumn Conference 2016 will be chaired by Baroness Nicholson of Winterbourne, IBBC's Executive Chairman and the Prime Minister's Trade Envoy to Iraq, Azerbaijan and Turkmenistan, and led by the following confirmed speakers:

H.E. Mr Jabbar A.H. Al-Luiebi, Minister of Oil, Iraq
H.E. Mr Kadhim Finjan Al-Hamami, Minister of Transport, Iraq
Frank Baker OBE, Her Majesty's Ambassador to Iraq
Ariel Flores, GM, BP (Rumaila Operating Organisation)
Marcus Antonini, Vice President and Country Chairman, Shell Iraq
Vikas Handa, Managing Director of Beas LLC and Partner with Synergy Capital U.K.
Gavin Rennie, Global Power and Utilities Emerging Markets Leader, Ernst & Young
Zeeshan Sheikh, Investment Officer, International Finance Corporation (IFC) – World Bank
Dr Jafar Dhia Jafar, CEO, URUK Engineering and Contracting Co.
Salem Chalabi, Partner, Stephenson Horwood
Amar Shubar, Partner, Management Partners
Marwa Al Nasaa, Resident Representative for Iraq, International Monetary Fund (IMF)
Dennis Flannery, Managing Director, Iraq Country Head & Representative, Citibank
Asrar Abdulhussein Mohammed, General Manager, International Islamic Bank
Afif Masri, Middle East Partner, PwC
Iain Rawlinson, Commercial Director, Gulftainer
Peter Turner, Senior Vice President, SKA International
Saad Mizeel Hussein Shamkhi, National Investment Commission (NIC)
Jorge Vila, Iraq Middle Market Development Foundation (IMMDF)

Agenda

Reception and buffet

A reception and buffet will be held on Sunday 18 December 2016 at 5.45pm to mark the end of the conference.

Sponsorship

IBBC warmly thanks Al-Iraqia for Money Transfer Company, which has generously agreed to be the event's principal partner, in addition to lead sponsors Gulftainer and Weir Group for their support. Completing the sponsorship line-up are SKA International, which will serve as the lunch sponsor, and the Iraq Middle Market Development Foundation (IMMDF).

Sponsorship opportunities are still available. Please email london@webuildiraq.org
Principal Partner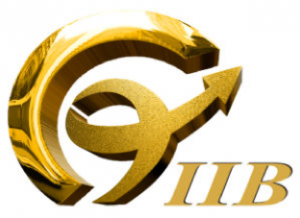 Lead Partners

Pre-Conference Reception Sponsor

Lunch sponsor
Coffee Break Sponsors