IFC Helps Boost Iraq Trade Sector; Strengthen Corporate Governance in Banks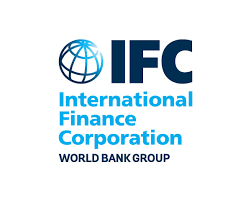 Baghdad, Iraq, November 13, 2018—IFC, a member of the World Bank Group, is signing two key agreements with the National Bank of Iraq today—a trade finance agreement to help its client businesses access global markets, boosting trade and spurring economic growth; and a memorandum of understanding to help the bank adopt better corporate governance practices. 

Under the trade agreement, IFC and NBI will help the bank's clients import crucial goods, including raw materials, spare parts, and food. The initiative is part of IFC's $5 billion Global Trade Finance Program, which works with more than 600 partner banks worldwide, offering them partial or full guarantees and covering risks in transactions where cross-border trade is constrained. 

Under the MOU, IFC's Advisory Services will help the National Bank implement changes to a new corporate governance code that was launched by the Iraqi Central Bank last week and produced with IFC's support.  

"We consider this partnership with IFC a strategic step that will enable us to provide a competitive range of banking services to our corporate clients," said Ayman AbuDhaim, CEO of the National Bank of Iraq "This will help them grow and bring in vital supplies to the country and reach international markets, to boost development and growth in the long term."   

Trade finance plays a key role in facilitating cross-border trade as it fills market gaps between importers and exporters by providing guarantees to banks. With a population of nearly 40 million, Iraq depends primarily on imports. Supporting trade will help create much-needed jobs and reduce the poverty rate, which currently stands at over 22 percent. 

Improved corporate governance practices can help attract direct investments and ultimately stimulate social welfare and economic growth.
"Cross-border trade has a positive impact on economies," said Dalia Wahba, IFC Manager of the Levant region. "The facility will enable NBI to expand its correspondent network and support its business diversification strategy, which is vital for long-term sustainability, while making banks more resilient through good corporate governance will also help drive economic growth."  

IFC has been working to improve corporate governance in Iraq since 2014, helping to establish Iraq's first Institute of Directors (IIoD) among other initiatives, which provides a range of specialized environmental, social, and governance trainings to businesses. IFC's corporate governance efforts in Iraq are made possible with support from the governments of Japan and Spain.
About IFC
IFC—a sister organization of the World Bank and member of the World Bank Group—is the largest global development institution focused on the private sector in emerging markets. We work with more than 2,000 businesses worldwide, using our capital, expertise, and influence to create markets and opportunities in the toughest areas of the world. In fiscal year 2018, we delivered more than $23 billion in long-term financing for developing countries, leveraging the power of the private sector to end extreme poverty and boost shared prosperity. For more information, visit www.ifc.org 
(Source: IFC)